How to grow your business online in quarantine days
How to grow your business online in quarantine days
You're probably tired of hearing 'Coronavirus' 'Quarantine' 'Covid-19' 'Social distancing', etc and what's even more troublesome is that you have to stay indoors all day and can't go to your office. I'm not an expert in mind reading but I can tell right now you're just frustrated because you had to shut down your whole business because of the pandemic. But what if we told you don't have to shut your business, in fact, this would be the perfect opportunity for you to reach out to more people? 
So since everyone is on lockdown and most definitely on their social media websites watching funny cat videos, how could one make the most out of this opportunity?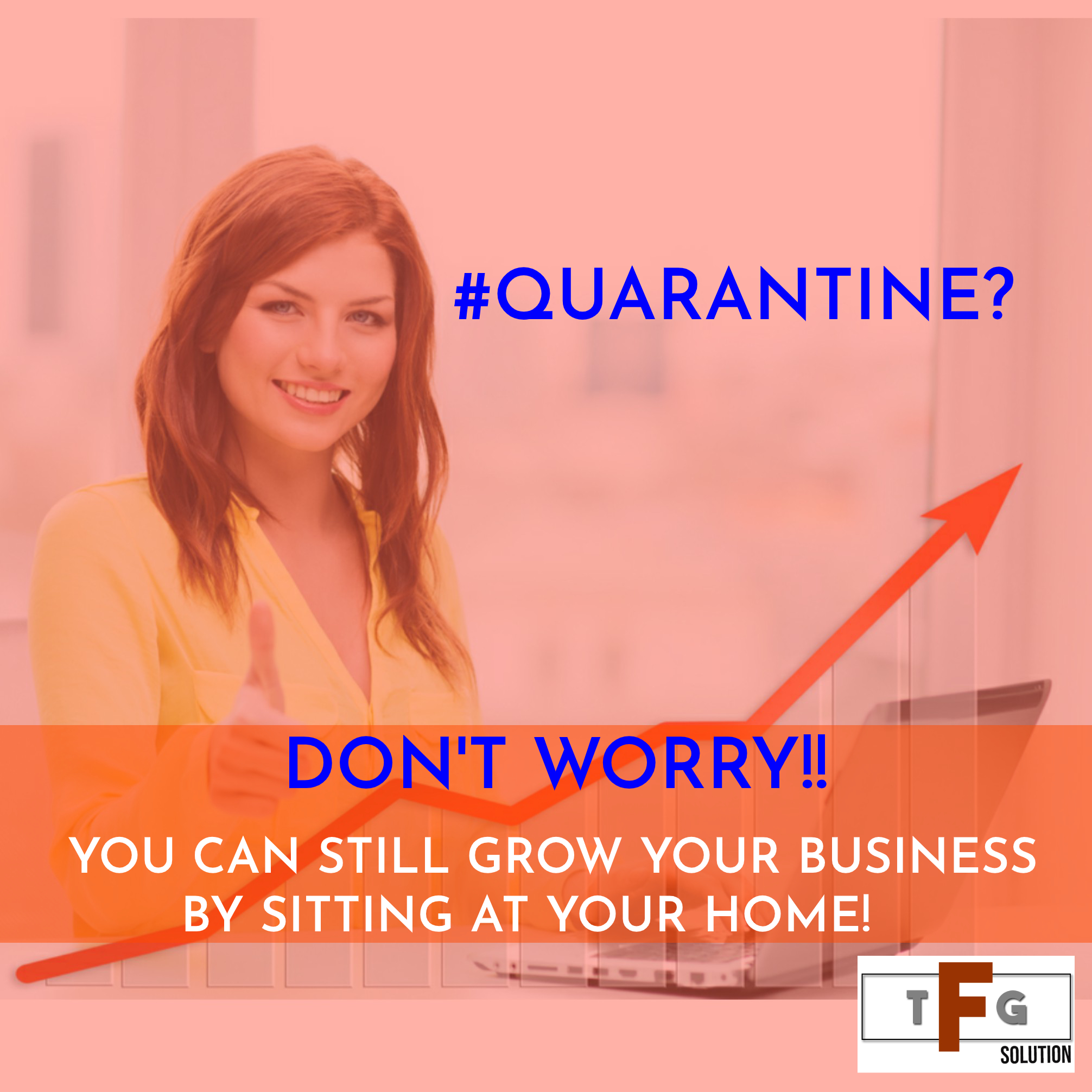 The formula is simple, you go on the Internet too. Take your business online (if you still haven't), start making engaging content for your audience, share about your product online either on your website or on your

Facebook

,

Instagram

,

Twitter

. If you need any help with web designing or

social media marketing

we

TFG Solution

is there to help you out. We make beautiful web designs and awesome

graphic designs

, we also work with social media and

digital marketing

. 
According to
obvious.ly
, there has been a 76% increase in the daily usage of Instagram and that's the statistics of just one social media website. Do you know what that means? It means you just got a shot at reaching 76% more people than your regular audience to sell your product or services. 
Every cloud has a silver lining and the silver lining during this difficult time is that you are sitting at home and you have the power of the Internet. Also since we all are working from home, don't you realize we'll be saving more than 2 hours worth of traveling to and fro our offices, you don't have to spend hours deciding what to wear. You can just sit in your pjs and work from the comforts of your home. 
We have so much time, and we can invest the hours we saved on something useful such as our online business. 
So you see, it's not as bad as it may seem. One just has to look at the brighter side. 
Also has the responsible citizens of our country, TFG Solution would request all of you to be indoors and take good care of your family and yourself.