Make a logo you'll love, instantly.
Whether you need logos for your startup, mid-business, a real estate business or a wedding, we can help you generate your company logo in just 1 day.
TFG Solution

has thoughts of unique, premium logo design ideas created by designers from around the world. We design logos for Website, Android app, Wedding Company, Personal Use, Restaurants and many more things.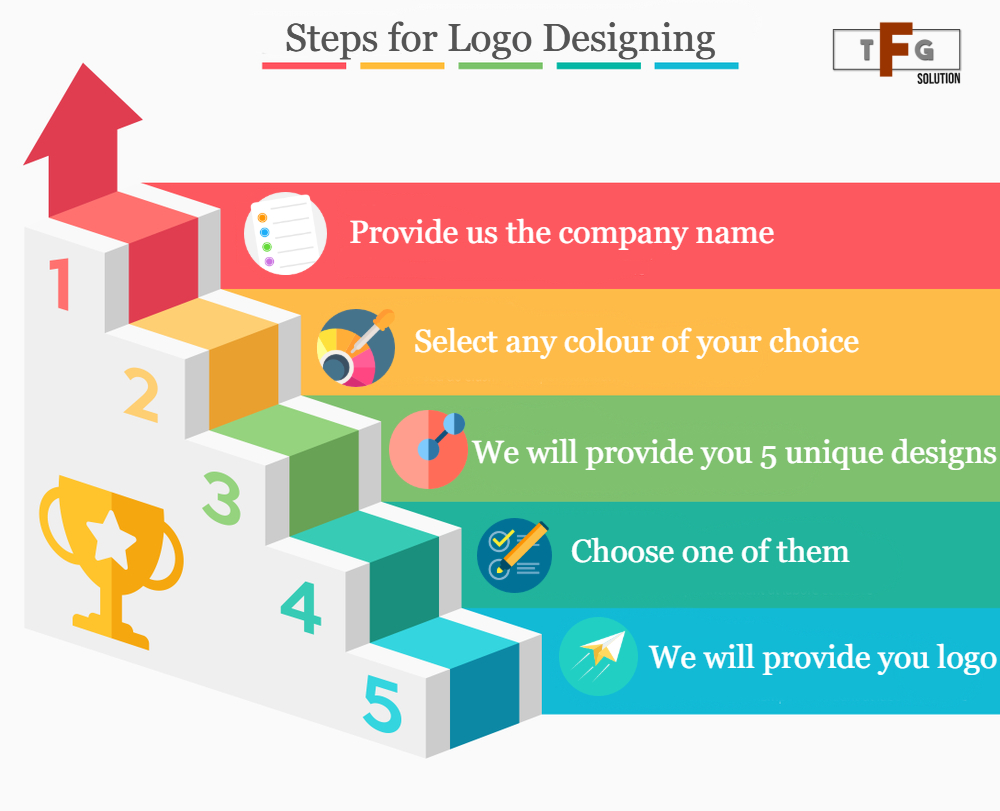 Want that dream logo for your business? Then you're in the right place.We provide Logo designing and design logos from a professionally skilled people from our team. From Website logos to Restaurant logos and everything in between. Each Logo is designed by a team of professional graphic designers. So, no matter which logo you choose, your logo will look incredible and unique.
Benefits of Logo Designing
Pixel-Perfect Custom Logos

Get your finished logo with a transparent background that's perfect for online branding. Use your new logo to brand your company or services like the professionals.
Use it for many purposes

Along with website you can use the logo in any of social media like Facebook, Instagram, Twitter or any other social app. You can also print the logo on tshirts and other things. Also, plaster your new logo on business cards, envelopes and letterheads.
TFG Solutions is the website developing company from India. We design various types of websites. We also design the eCommerce websites. Including website we also provide services of SEO(Search Engine Optimization), Digital Marketing, Social Media Marketing, Logo Designing and any more Digital things.